Skip to Content
Get Your Remodeling Project off on the Right Foot
You should be prepared, even if you're relying on a trusted contractor like Creative Kitchens By Bob to remodel your kitchen. Your preparation begins the moment you decide to embark on a kitchen remodeling project. There are logistics to consider. For instance, while your kitchen is out of commission, you'll need an alternative way to prepare and eat meals. Many of our customers choose to construct a makeshift outdoor kitchen before the project begins. If you want to eat fish or chicken, you can grill them. Simply head to the grocery and immediately throw them on the grill. You can even connect a microwave if you have outlets outdoors. It might seem inconvenient, but it will save you money on eating out or having a pizza delivered. It also helps to eat as much of your food before beginning the project, particularly your perishables. Once you've figured out the logistics, it's time to think about what you want from your kitchen. That's where Creative Kitchens By Bob comes in. Our kitchen remodeling services are ideal for Dutchess County, NY residents.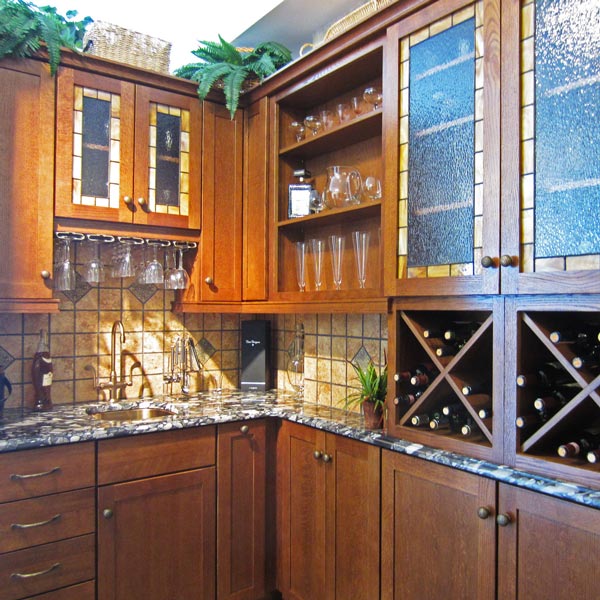 We Help You Get a Handle on What You Want
We take care of everything. Some of our customers know exactly what they want, and that's great. Others only have a loose idea of the fixtures, cabinets, floors, and countertops they want. Either way, Creative Kitchens By Bob knows how to translate what you say – even if you don't know the lingo – into a concrete design plan. We use computer-aided software to accomplish that task. Once we've nailed down a design style, as well as the specifics – what kind of cabinets, countertops, and floors we're installing – we get to work.
We Stress Quality, From Demolition to Completion
The noisiest part comes first. To remake your cooking space, Creative Kitchens By Bob has to strip your existing kitchen down to the bones. Sometimes this means knocking down walls. Other times we completely demolish the existing countertops – and the base they sit on. Most of the time, a kitchen remodel requires new floors, so we rip those up too. Once demolition is finished, we start carefully installing each piece of your kitchen. We believe in being thorough. As tempting as it might be to get the job done in a day, we don't feel that's advisable. After all, all good things come to those who wait. Most importantly, our owner, Bob Flynn, is on site to personally oversee the project.
Designed to Fit Your Style, Priced to Fit Your Life