Skip to Content
Traditional Kitchen Remodeling in Dutchess County, NY
Creative Kitchens By Bob offers something for everyone. The kitchen is such a critical part of your home. A great kitchen is a welcoming gathering point for your guests, an inviting place to eat dinner, a spacious area to cook in. Given how much time is spent in the kitchen, it only makes sense that you'd want to build a living space that matches your personality. If you wish to honor your past while nodding to the future, then traditional design is for you. Our team performs expert traditional kitchen remodeling in Dutchess County, NY.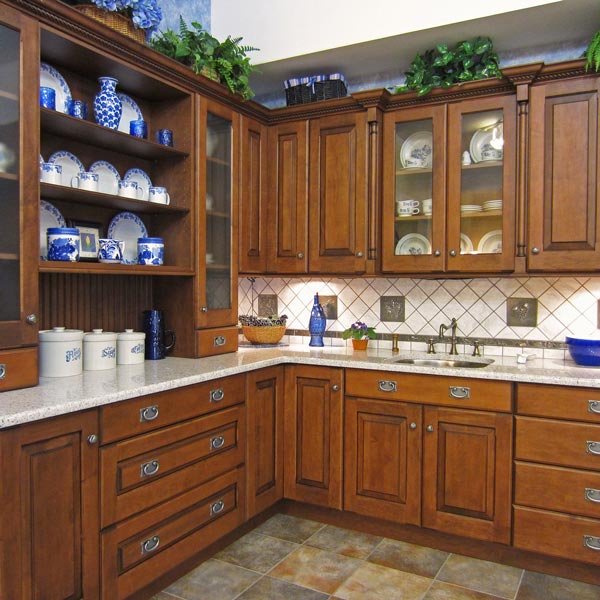 Five Benefits of Traditional Design
Creative Kitchens By Bob has a long history of bringing traditional design to residents of Dutchess County, NY, and the surrounding area. Traditional design might sound stuffy, but it's anything but that. Traditional design offers many benefits, including:
Warmth
Traditional interior design tends to provide designers with a warmer, more engaging style, especially when compared to modern or contemporary design. If you want to present a cozy kitchen atmosphere, then going with a traditional design is the way to do it.
Room for interpretation
This is traditional design's most potent weapon: It borrows equally from all design styles. It isn't a rigid philosophy. For instance, if there are aspects of contemporary design that you like, they can be incorporated into your kitchen.
Not just for older generations
Forget your misconceptions about traditional design. This design style emphasizes natural colors and shapes, which makes it aesthetically pleasing to all ages and personalities. It's one of our most popular offerings for that reason.
Elegance
Stately. Classy. Elegant. All three words accurately describe traditional design. Picture Downton Abbey or a mansion on a hill, and you get traditional design. But it is also comforting and cozy.
Timelessness
Because traditional design borrows so heavily from other design philosophies, it has stood the test of time. Traditional design never falls out of favor, something you must consider if you want a trendier, more modern design style.
We Build Contemporary Kitchens as Well
In addition to classic traditional design, our team is skilled at working with contemporary design styles as well. If you love clean lines and minimalist design, then contemporary is for you. To get your free consultation with Creative Kitchens By Bob, contact us today.
Designed to Fit Your Style, Priced to Fit Your Life