Skip to Content
Sterling Contemporary Kitchen Remodeling
While traditional design appeals to Dutchess County, NY residents who crave old-fashioned, yet stylish design, contemporary kitchens are more minimal and hipper without feeling cold and uninviting. Contemporary design is light-handed and spare, which results in a serene and calm atmosphere. Creative Kitchens By Bob can remodel your kitchen, so it is in line with your preference for a contemporary-designed kitchen. Everything from the floors to the countertops will be updated. More importantly, we design functional kitchens with plenty of space for utensils and pots and pans. Call Creative Kitchens By Bob for contemporary kitchen remodeling in Dutchess County, NY.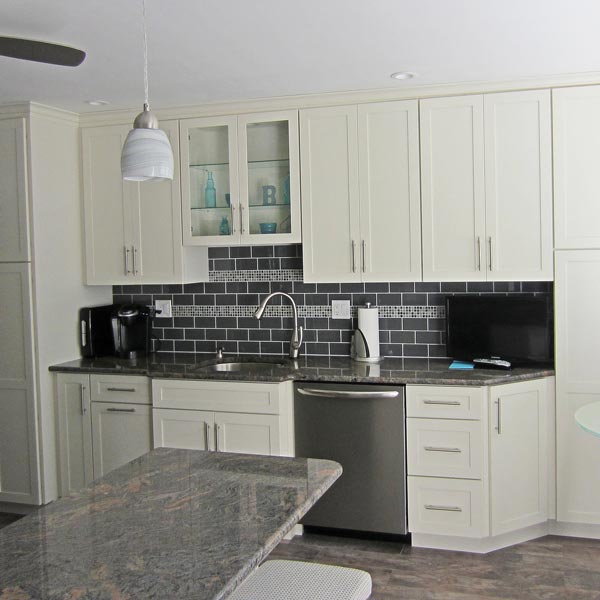 We Install a Variety of High-Functionality Features
Contemporary design "lives in the moment." For that reason, it never goes out of style. Typically, if you decide on a contemporary kitchen, your kitchen will be sleeker and more minimal than a traditional kitchen, leading to a simple but chic appearance. These kitchens are ideal for customers who desire an artistic yet functional kitchen. As with our traditional kitchens, our team builds with functionality in mind. We can install creative and useful features like:
Touch faucets
Rather than use a lever to turn on the water, allow us to install a faucet that turns on with a simple bump of the hand. This minimizes food contamination.
A kitchen island
We can make a kitchen island with storage space. Add butcher block countertops to aid in food prep.
Built-in refrigerator
As the biggest space-taker in the kitchen, it makes sense to install the fridge in a built-in space in the wall. It will line up perfectly with all the other edges along that wall.
Specialized storage
From custom cabinets, inserts, and plenty of space above the range hood to hang pots and pans, we build with comfort and ease in mind.
Schedule a Consultation With Bob
Contemporary design is a great way to inject style and comfort into your home. The kitchen is too important to neglect. With Creative Kitchens By Bob, you can have a kitchen that looks and functions just as you want it to. To schedule a free consultation, contact us today.
Designed to Fit Your Style, Priced to Fit Your Life