Skip to Content
We Deliver the Custom Kitchens of Your Dreams
Is it difficult for you and your spouse to navigate your kitchen? Perhaps when the oven is open, some of the cabinets are unavailable until it's shut. Are pots, pans, spatulas, stirring utensils, and garlic presses crammed in a bowl? It might be time to hire Creative Kitchens By Bob to give your cooking, entertaining, and eating space a much-needed upgrade. And here's the kicker: A renovated kitchen doesn't just make it easier for you and your family to cook and eat, it also makes it easier to sell your house down the road because it dramatically increases your property's value. A custom kitchen is just what Dutchess County, NY residents need.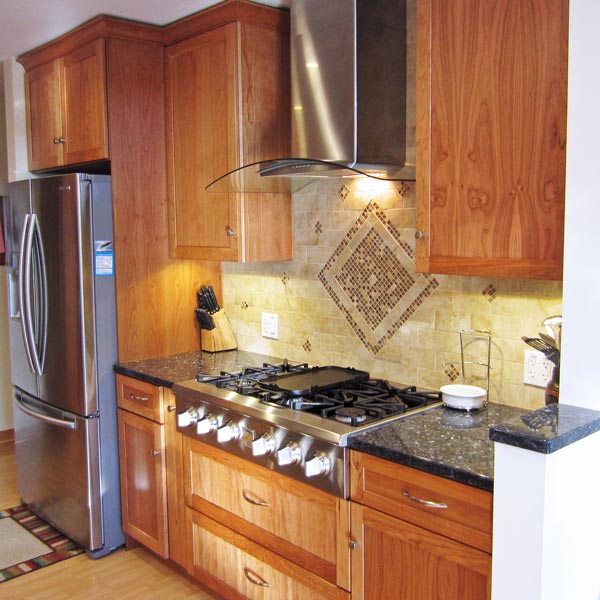 Four Great Reasons to Invest in a New Kitchen Today
There are several excellent reasons to invest in a new kitchen today. Creative Kitchens By Bob works with you to build a kitchen the meets all your needs. We're skilled at designing a kitchen that works for the space you have. We can utilize every corner and nook and cranny to revolutionize your cooking experience. Here's why you should do it:
The floors and cabinets are falling apart
The deterioration only gets worse. Once linoleum or laminate floors warp and peel, there's no going back. If your cabinets are falling apart or are chipped from years of use, the time is now to rethink your kitchen space.
You'll save money in the long run
The most significant expense associated with an older home isn't the mortgage; it's the energy bill. There are numerous ways to drive down the electric or gas bill. One of them is to install entirely new appliances and reshape the kitchen itself, from new windows to a skylight.
A new kitchen remodel is a lot of fun
One of the best things about custom kitchens is their ability to give you what you want. Do you want a breakfast nook where your children can eat breakfast before school? Done. How about a bar, complete with hardwood stools? We can do that.
You can cook better meals
We've all known the challenges of preparing a major meal – like Thanksgiving dinner – in a kitchen not ideally suited to the task. You need space to make an astonishing meal. Why not increase your counter space and add a kitchen island with butcher block countertops?
Our Team Delivers Quality and Creativity in Spades
At Creative Kitchens By Bob, we believe in quality first. From there, each member of our team sets to work delivering creative, inventive, and gorgeous custom kitchen remodels. We understand that no two people are created alike. Whether you crave a modern, contemporary kitchen, or you want a cooking and dining space that harkens back to a bygone era, we've got it for you. Contact us today for a free consultation.
Designed to Fit Your Style, Priced to Fit Your Life