Skip to Content
Creative Kitchens By Bob Personalizes Your Kitchen
Every client is different. Creative Kitchens By Bob understands that. But we also understand how to give each client precisely what they need and imagine from their kitchen. For instance, we know how to adapt your concepts to your space, so you don't end up with cramped corners. Most importantly, our design team uses computer-aided software to demonstrate how each fixture in your new kitchen will complement each other. You'll be able to see how the marble floors look in comparison to the quartz countertops, and how the two-tone cabinetry contrasts against the handles and new kitchen appliances. Creative Kitchens By Bob provides personalized kitchen remodeling to Dutchess County, NY residents.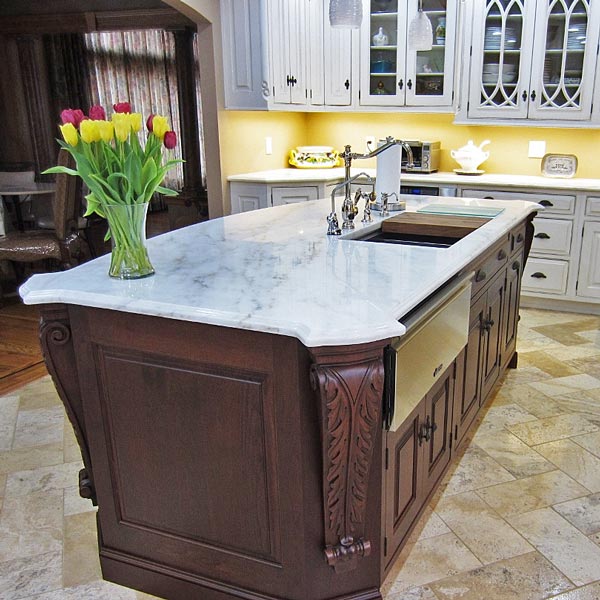 We Work in Both Contemporary and Traditional Forms
Creative Kitchens By Bob performs personalized kitchen remodels in a variety of styles. Our team is skilled at helping you decide what design style is right for you. Two possibilities include:
Contemporary
This design style blends a variety of design concepts that were developed in the last half of the 20th century. While it does borrow from modern design, contemporary design isn't as cold and stark because it features softened and rounded lines, as opposed to the sharp minimalism of modern design.
Traditional
Inspired by the European sensibilities that defined 18th and 19th-century décor, traditional manages to be both timeless and respectful of a time past. A kitchen designed in this style incorporates pieces inspired by antique design.
Schedule a Consultation with Creative Kitchens By Bob
Whatever you choose, you can be confident that Creative Kitchens By Bob will accomplish the task by using a combination of high-quality craftsmanship and an embrace of computer-aided technology. We use every resource available to use to provide superior customer service. To learn more about Creative Kitchens By Bob, give us a call today to schedule a consultation.
Designed to Fit Your Style, Priced to Fit Your Life